Our DPS(Die Processing Services) offers total solutions with Wafer Grinding, LG (optional), SAW, Tape & Reel and drop shipment. With the capability to integrated with additional processes like "Backside Protective Film Lamination", "Backside Laser Marking", "100% Post-SAW AOI", "Reel to Reel Sorting", "Re-constructor" and "5 Sides Inspection".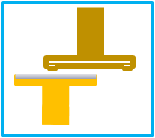 Wafer Grinding
Silicon, Ceramic wafer thinning and wafer reclaim service for wafer reuse are available at Winstek..
For ultra thin wafer requirement, In-Line Grind System can be used for 250um and below devices.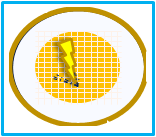 Wafer Saw
Mass production experience on both singulation methods with laser groove and conventional blade saw.
With capability to handle Low-k, NOR flash, GaN, CSP wafers.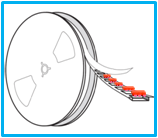 Shipping Type
Tape Reel, Wafer on Ring, Waffle Tray, and Gel-Pak are all available.

Tape & Reel
Winstek adopted the advance technology on die quality verification:
Extended process modules available by die level for below functions
1.IR
2.O/S test
3.Die Marking
Customization light source for special product
Auto load map
Reel to Reel sorting with 5 sides inspection
HSC(High Speed Camera) check recipe setup motion in NPI stage
Re-construction Process (Reel to Wafer)